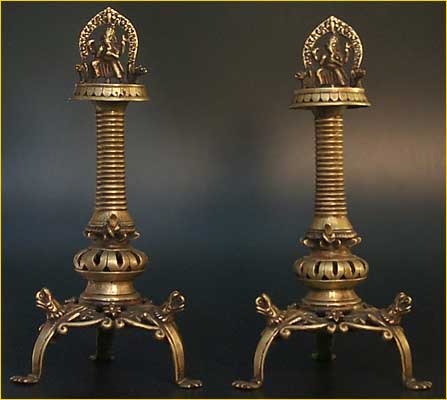 Antique Table Lamps for Interior Design – Chinoiserie
Stylish table lamps are the key to a well furnished room and a major key to the stylish table lamp is the Chinoiserie style, a French term, pronounced shin-wahz-ree signifying "Chinese-esque" or anything reflecting Chinese culture: Chinese artifacts, designs, artistic styles, behavior.
Yet, to gain a richer understanding of this classic decorating style, we need to go back in history to the time of that intrepid traveller, Marco Polo. It was this famous Venetian who first opened the eyes of the West to the mysterious land, known to the Chinese as the Middle Kingdom or China.
Around the late 13th century, new and exciting products began to trickle into Europe from China, a land still hidden and virtually unknown to the West. Europe was fascinated by the exotic imports such silk, lacquered furniture and porcelain, all vastly expensive and purchased only by the wealthy social classes. These beautiful and curious objects led to the development of a European interpretation of Chinese decoration which the French called, Chinoiserie.
The mid 18th century saw a French, aristocratic demand for sumptuous interior design with various European monarchs, such as Louis XV of France, giving special favor to this exciting genre as it blended particularly well with the high rococo style of the day.